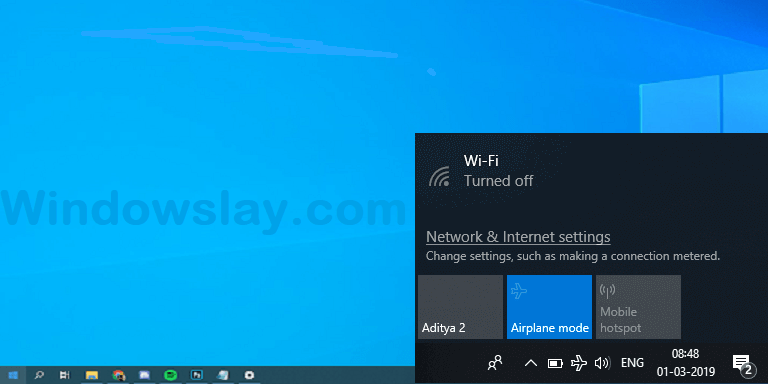 Airplane mode is a feature used to disable all types of communication devices e.g Wi-Fi, cellular data, Bluetooth, and GPS on your computer. Sometimes in Windows 10, Airplane mode got stuck, and your system cannot connect to any wireless service.
How to fix Windows 10 airplane mode stuck
In this article, you will learn how to fix the Airplane mode stuck on your computer. We have compiled the top methods in 2020 to fix this issue and connect your PC with available wireless connections. Here are the methods…
Method 1. Turn off Airplane mode via System Settings
First of all, try to turn off Airplane mode from system settings. If the regular toggle doesn't work then you can get out of Airplane mode using this method.
Go to Start menu> Settings> Network & Internet.
From the left-hand menu switch off the Airplane (Flight mode).
If this method is not working and the Airplane mode is still stuck, continue troubleshooting through the methods mentioned below.
Method 2. Restart your device
In most cases, restarting your PC will solve the problem of Airplane mode getting stuck. Simply restart your computer or choose the shutdown options to power off and on manually.
After restarting your computer, you will be able to connect your computer with wireless devices and you will be getting out of Airplane mode.
Method 3. Reset your network settings
Resetting your network settings can resolve the issue of Airplane mode getting stuck.
Open the start manu and click on the Settings or you can open it by pressing Windows Key + I from your keybord.
Open Network & Internet tab and look for the option of Network Reset at the end of the page by scrolling down.
Click on Reset now, It will take up to several minutes to reset your settings. After resetting the network setting, you can check the Airplane mode is off now.
Method 4. Flush DNS and renew your IP address
If the Airplane mode is still stuck and you are not out of it, You can try flushing your DNS and renewing your IP address.
How to flush DNS on Windows 10
Open the RUN by pressing the Windows + R keys on your keyboard.
In the RUN window type in > cmd and press Enter. This will launch the Command Prompt application on your system.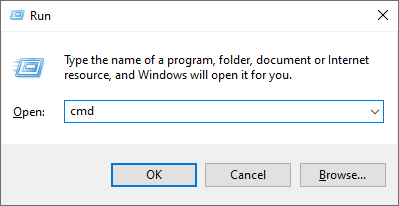 Copy the below commands and past one by one and press enter after pasting each command:
ipconfig /release
ipconfig /all
ipconfig /flushdns
ipconfig /renew
netsh int ip set dns
netsh winsock reset
After performing the above steps check your Airplan mode. It should be of now.