Today, we will offer you a list of the top free video editors for Windows. So, if you're thinking of carving out a niche for yourself on the web as a YouTuber, this collection will help you find the right tool depending on the level of difficulty or the breadth of options you're looking for.
As you might expect, many of these alternatives don't have the wide range of options that other professional and paid programs do. However, you will have more than enough for basic and advanced editions with them, and there are even those with support for 4K resolutions.
1- Avidemux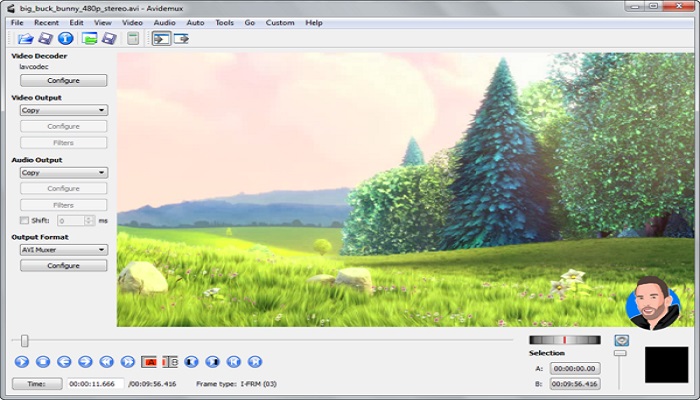 Avidemux is a free and cross-platform software application, which means that its code can be reviewed by anyone to improve it or find errors, that it will always be free and that it is compatible with several operating systems. In this case, you have versions for GNU/Linux, Windows, macOS, and PC-BSD.
It offers practically any option that you could ask for in a free program. It allows you to add audio tracks and images to your videos, cut and paste fragments of your videos, and a very wide collection of filters. It also supports subtitle formats and is compatible with major video formats like MKV, AVI, or MP4.
You can now download unlimited free movie clips and Tv shows from Goku.to Movies and add these clips in your videos using Avidemux video editor for free to make stunning videos for your social media platforms.
2- Shotcut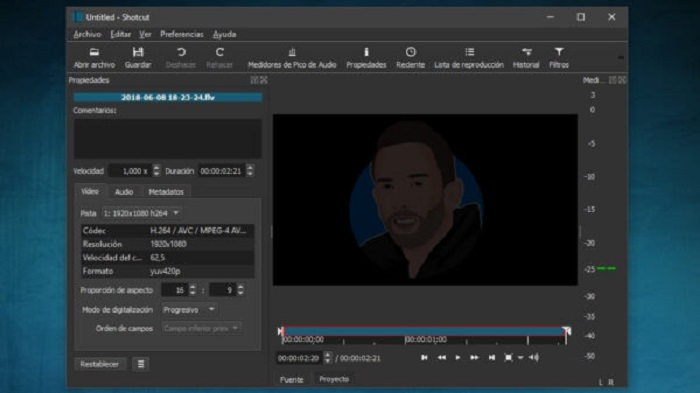 A free, open-source, and cross-platform alternative if you are looking for a balance between complexity and ease of use. It offers timelines in multiple formats and the ability to adjust the frame rate or add filters.
It allows taking screenshots, audio, and webcam, network streaming, and supports resolutions up to 4K. It also offers a modular interface with panels that you can dock and undock, including file properties, playlists with thumbnails, history, or encoding. It also allows drag-n-drop to add content.
3- Lightworks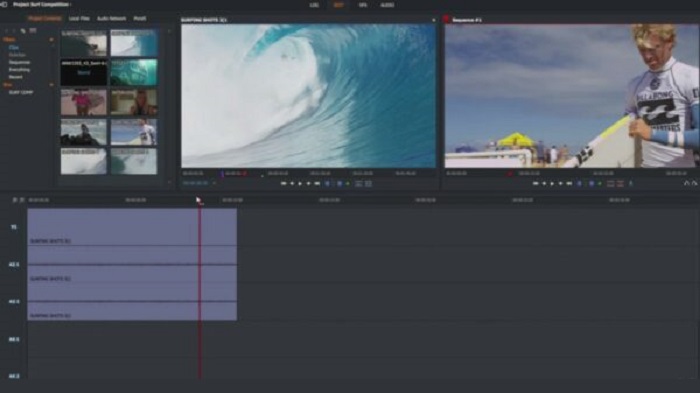 Lightworks is one of the complete editors on the market. Its annual license costs $134.99, but you have as an alternative a free version with some limitations such as not having support for 4K (you will have to settle for 720p), different effects, and advanced options.
However, the free version has Windows, macOS, and GNU/Linux versions, a modern interface, and its basic functions. Also, options such as importing files of all formats, being able to make copies of your projects, or exporting them to platforms such as YouTube and Vimeo. Therefore, although it does not have as many options as the professional version, it is a good contact for quick jobs.
4- DaVinci Resolve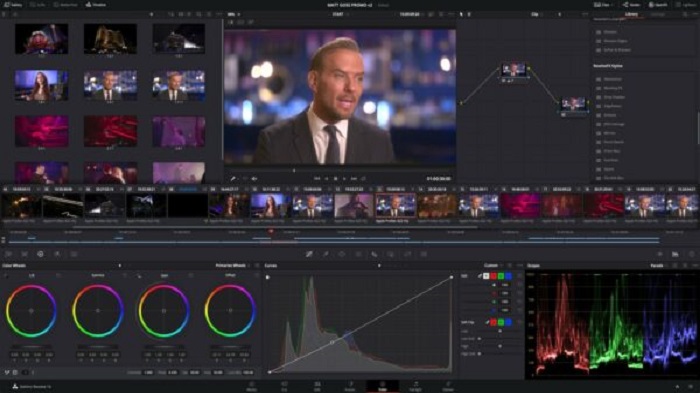 It is one of the heavyweights that you can find in video editors, the closest thing to a professional level editor but totally free that you can find. This is good if you are looking for as many options as possible, but it also has the negative side that you will need a little more time to learn how to take advantage of it.
The application combines video editing up to 8K, color correction, visual effects, and audio post-production in a single tool. Some of its advanced options remain for the paid version, but that does not mean that the free version is a powerful alternative. In addition, it has an online or offline version, so you can use it wherever you are.
Read Also: Best Video Downloader for Windows
5- Openshot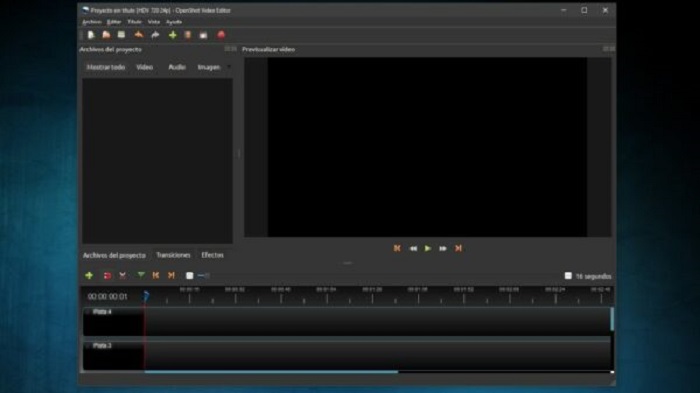 OpenShot Video Editor is an application designed to offer a video editor that is easy to use, quick to learn, and has multiple possibilities. In addition, you can download it for free on Windows as well as macOS or GNU/Linux, and since its files are cross-platform, what you start on one operating system you can finish on another.
It has several functions, such as the ability to drag content within the interface to import it, add watermarks, change the size of the clips, cut them, rotate them or add transitions. It also allows you to add 3D effects, subtitles, map the time of the clips and edit their sound. Come on, a fairly complete option.
6- HitFilm Express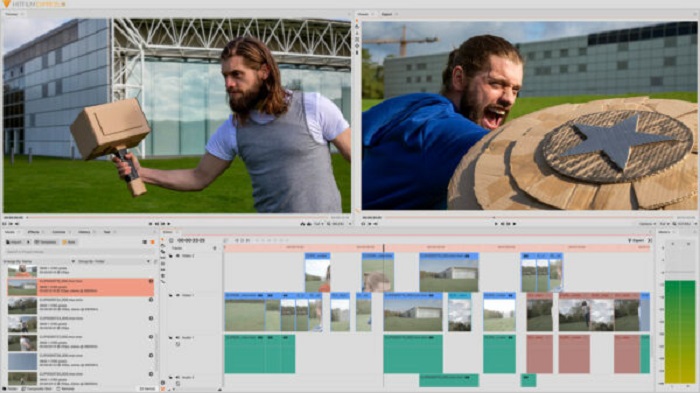 HitFilm Express is application-focused above all on editing videos with digital effects, and in addition to being a powerful tool with an easy-to-understand interface, it also offers a large number of free video tutorials for you to learn. All this together with a catalog of effects that come by default.
It has 2D and 3D compositing possibilities, more than 400 effects and presets, and an unlimited number of poses and transitions. It is available for Windows and macOS, and it has a specific add-on store for the free version of the software in case you want to get even more out of it.
7- Virtualdub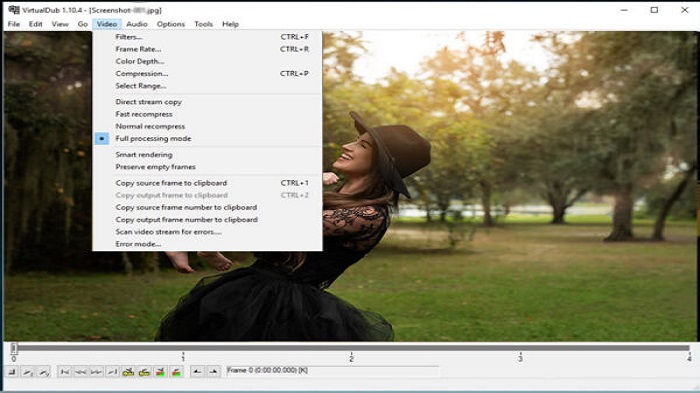 VirtualDub is another free and open-source application with a GNU license, compatible with any version starting from Windows 98.
Its great negative point is that it is already a bit old. However, if you are able to overlook these shortcomings, you have a good tool that has the support of the community, thanks to which we can extend its functions with third-party video filters.
8- Jahshaka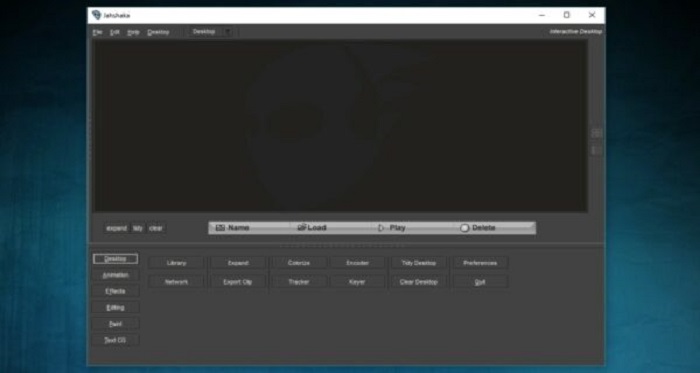 Formerly known as CineFX, Jahshaka is a cross-platform video editor compatible with Windows, macOS, and GNU/Linux. More than a video editor itself, it's almost an effects engine, so we could compare it to Adobe After Effects. With it, you can make both 2D and 3D animations, manage media and assets, and create and edit effects.
9- Kdenlive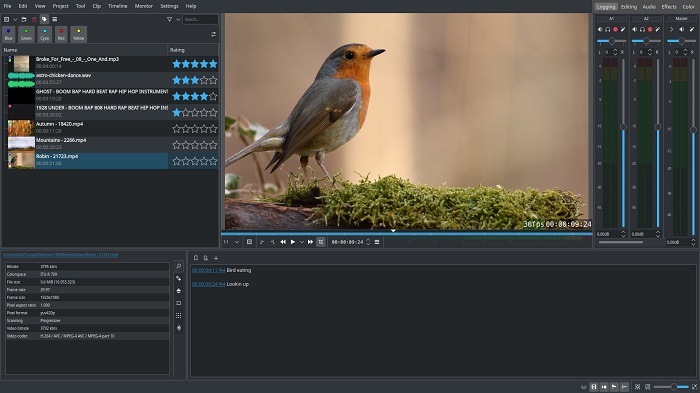 We arrive at an application specially designed for GNU/Linux, but in addition to having installable versions for various distributions, it also has clients for BSD, macOS, or Windows. Its name is an acronym for KDE Non-Linear Video Editor, and it is a free software application as described by the Free Software Foundation and in compliance with the conditions of the GNU General Public License.
Among its features are multichannel video and audio editing, support for almost any video and audio format, and an interface full of shortcuts to speed up processes. It has a large collection of effects and transitions, a tool to create titles, automatic backups, and support for multiple hardware. And if that's not enough, it also has a system of add-ons to further enhance its features.
10- FlexClip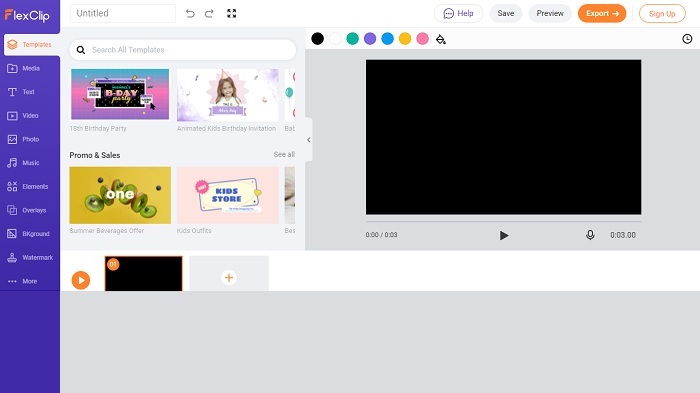 FlexClip could be one of the best online editors you can find. Since it's web browser-based, you can use it either on Windows or Mac. It has a free version for which you only have to register, it allows you to make and edit videos easily with a large number of templates, and you can save your creations directly in the Google cloud.
FlexClip free version allows you to work with files for up to 1 minute, save your projects at 480p resolutions and benefit from its compatibility with the main video formats. You also have hundreds of songs and other media resources to give your videos some life, which you can upload to YouTube and other services once you're done.
11- VSDC Video Editor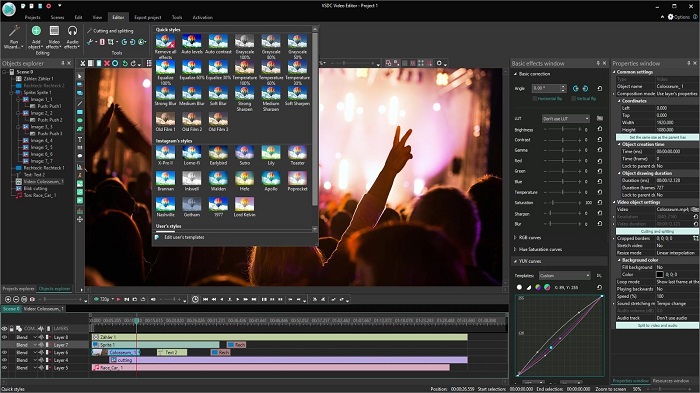 VSDC Video Editor is a tool that is not very well known, but in addition to having its paid version, it is also a free one. Of course, if you have any problems, support is paid, and the free version has some ads.
Still, the editor has a minimalist design and is easy to use. It allows you to apply "Instagram-like" filters and transitions to videos, alter lighting, and apply video and sound effects. It also allows the creation of masks for the hiding, blurring, or underlining of elements in the video and allows you to export the creations to your social networks.
12- Ivsedits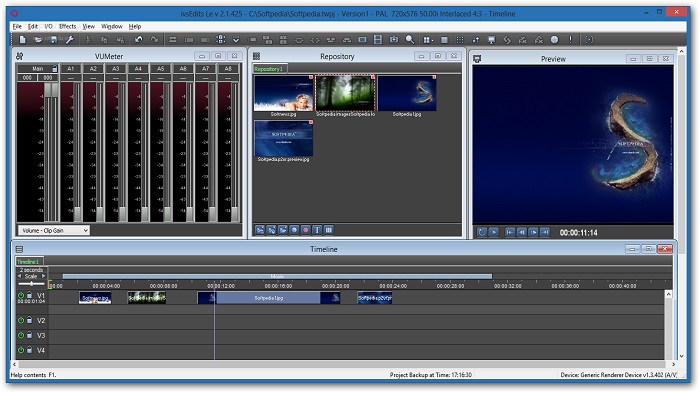 It is a flexible and modular non-linear video editor with support for high resolutions like 4K. They are a partner of Vimeo, so if you work with that platform, they let you upload your videos directly in a simple way. The free version has very few limitations, but you must register in order to download the program.
Among the limitations is the number of video formats in which you can export your creations, the video capture formats, or the included applications. There are also much fewer effects, and although it has the multi-camera function, there are others such as editing while recording or online functions that remain for the paid version.
13- Videopad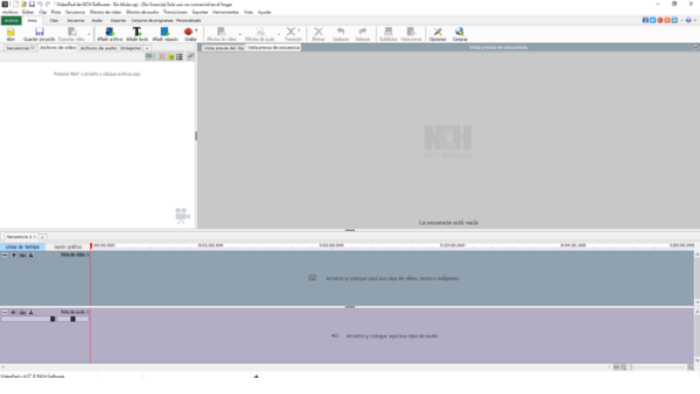 And we end with VideoPad, which, together with the aforementioned Lightworks, is possibly one of the best editors with a free version that you can find. It offers various blendable transitional effects and allows you to decorate your videos with different brightness, saturation, and color settings.
The app also has several export features, allowing you to burn your finished videos to a DVD or share them directly on Facebook or YouTube. It also has some presets to adapt it to different mobile players.
14- Filmora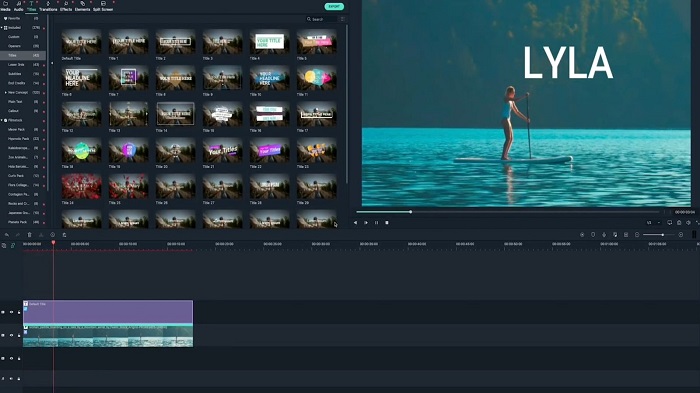 Filmora is a great video maker and editor for Windows and macOS with a beautiful and modern interface, which is easier to use than other more complex editors. It is a paid application, although you can use almost all the functions without limitations in the trial version, in exchange for having to put up with a watermark being inserted.