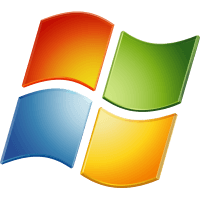 There are a few websites where you can download Windows 7 ISO (DVD image), other than Microsoft's. But it's neither easy nor secure way to download the Win 7 Image file.
On Windowslay you get original Windows 7 ISO files in just a single click from our high-speed secure download server, without product key.
---
The Latest Version of Windows 7
The most recent version of Microsoft Windows 7 is Service Pack 1 with March 19, 2019 update (6.1.7601.24499). It includes all previous updates released by Microsoft for Win 7. You can also download Windows 7 Service Pack 1 separately from the Microsoft official site.
To install Windows 7 from ISO file you have to create a bootable USB Flash drive. After creating bootable USB, you can install and activate it with your genuine Windows 7 product key.
Where Can I Download Windows 7 for free?
All the editions of Windows 7 are available for free download on our server. You won't find these original ISO files on other download sites e.g Softonic, cnet and filehippo
The ISO files are untouched and malware-free in 32-bit (x86) and 64-bit (x64) version. You can safely download in a secure and much faster way rather than a torrent download.
Windowslay has the same original Windows 7 ISO images which are also available from the Official Microsoft site. Download Windows 7 using safe and direct links to high-speed file server.
Windows 7 Download – Original Full Version ISO
All the popular Windows 7 editions released by Microsoft are available on our site. Download your favorite version with just a single click from the links below.
---
---
How to Install Windows 7 From ISO File
You need to create a bootable USB Flash drive or a bootable DVD to install the operating system into your computer. For this, you need to download Rufus. Rufus is a DVD/USB burner tool for PC.
After downloading one of the above-mentioned tools just follow the steps in the guide: How to create a bootable USB from Windows ISO file.
---
Frequently Asked Questions
Where can I download Windows 7 for free?
Yes, You can download Windows 7 DVD image file for free from the internet without any special requirements. If you want to download in a safe and secure way you can get it from Windowslay.com.
How can I install Window 7?
If you have windows 7 ISO file and you want to install it on your PC, first you need to create a bootable USB/flash driver or DVD. After creating a bootable device you can open the boot menu by restarting your PC and select the boot device to begin the installation.
Can you still use Windows 7 after 2020?
Microsoft has ended the support of Windows 7 on January 14, 2020, after 10 years of continuous free support. If you are still using Windows 7 your PC will work but it is a security risk because you will be unable to receive any security updates from Microsoft.
Can I still upgrade from Windows 7 to 10?
Microsoft has ended the free upgrade offer for Windows 7 and 8 users a few years ago. But If you have Windows 7 original Key then there are many methods through which you can still upgrade your Windows 7 to 10. Read the full guide by clicking How To Upgrade To Windows 10 For Free.