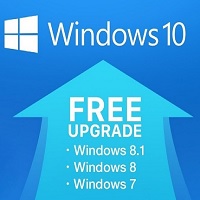 When Windows 10 was released millions of users quickely upgraded to Windows 10 from Windows 7 or 8 for their data safty and to avail free upgrade provided by Microsoft.
Windows 7 is no longer safe for users due to the end of Microsoft support for this edition. You can't store your data safely in all previous versions of Windows.
Now! the users those are still using the older versions of Windows what they can do for free upgrade?
---
Can I still upgrade to Windows 10 for free in 2021?
The simple answer is "YES", If you haven't upgrade your Windows 7 or 8 then its possible that you can still upgrade to Windows 10 for free.
No Product key, Windows activation key is required unless you are running genuine Windows 7, Windows 8, or Windows 8.1 on your system.
If you are running Windows 7 Home, Pro, Ultimate, Windows 8 or 8.1, , or Windows 8.x Home on your system and it's genuine, licensed, and duly activated. This guide will help you to upgrade your Windows 7 or 8 (all versions) to Windows 10 for free.
It's Recommended
Before you start the Windows 10 upgrading process it is necessary to make sure that certain things are in order.
First, create a backup before upgrade – You can either use Windows built-in function to create back up or use third party reliable back up software to save your system's data.
Secondly, you must have the original product key before you as you will use it during the upgrading process. If you have Windows 7 or Windows 8 locate its product key. If you are unable to do that then download NirSoft's ProduKey software. This tiny tool will locate the license key for you
Lastly, temporarily uninstall all third-party antivirus software.
How to upgrade to Windows 10
To start update process go to the Windows 10 upgrade page and follow these steps;

Click on the "Download Tool Now" button and download the mediacreationtool.exe file.
Now run this tool and you will see "Getting few things ready".
Accept the license agreement to initiate a free Windows 10 download process.
When asked select "Upgrade this PC now".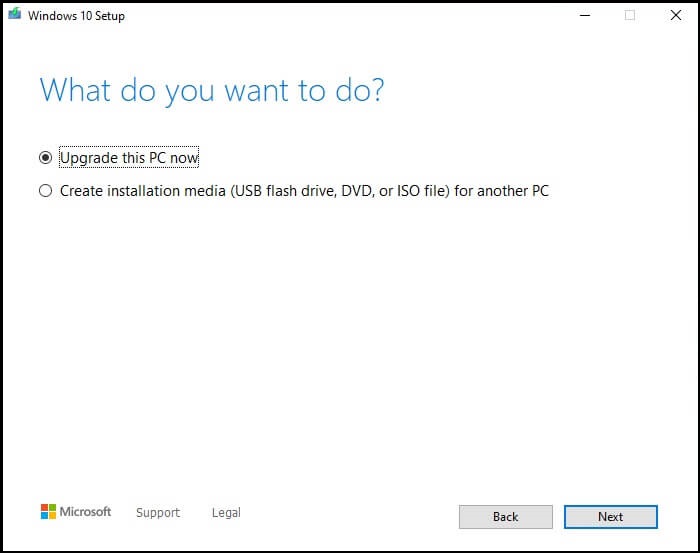 Note: If you want to upgrade Microsoft Windows on more than one machine then select "Create Installation Media". You will get a clean Windows 10 install on a USB bootable drive which you can use on other PC and install the setup.
During the upgrade process choose the option "you want to keep your previous data" or "want a clean install".
Upgrade process will start and it will take some time to upgrade.
Once the Windows upgrading process complete, go to the Settings > Update & Security > Activation.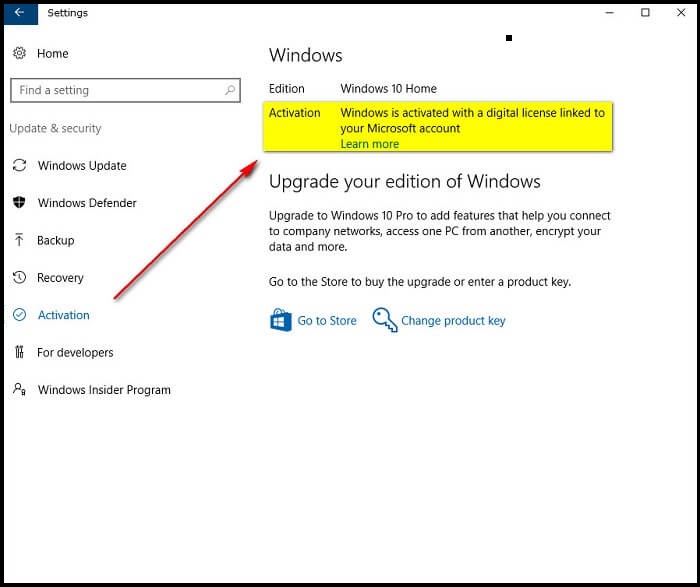 Congratulations! You can see that your Windows is activated with a digital license.
Install ISO File created with "Create installation Media"
If you opted the seconf option that is "Create installation media (USB flash drive, DVD, or ISO file)", You will get Windows 10 ISO image file, you need to create a bootable USB with atleast 12GB space to create and install ISO file from bootable USB.