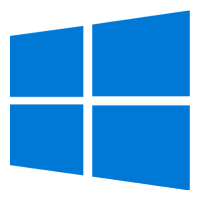 Among all the download sites, other than Microsoft itself, Windowslay is the best place to download Windows 10 in an easy, fast and secure way.
You can download original Windows 10 ISO files (Copy of DVDs) in just a single click from our high-speed download server, without any product key.
---
Latest Windows 10 20H2 ISO (Oct 2020 Update)
The latest version of Windows 10 is version 2004 (aka 20H2), released on October 20, 2020. Microsoft releases new major updates every six months. This version includes all the previous updates released by Microsoft for Windows 10.
Download Windows 10 20H2 ISO.
To install Windows 10 ISO file you have to create a bootable USB Flash drive. After creating bootable USB, install and activate the Windows with your original Windows 10 product key.
Where Can I Download Windows 10 for free?
All the editions of Windows 10 are available for free download on Windowslay server.
These ISO files are untouched and malware-free in 32bit (x86) and 64bit (x64) version. You can download in a secure and much faster than any torrent download. The ISO files that we are providing are not available on sites like Filehippo, Softonic, and Cnet.
Windowslay has the original Official windows 10 ISO images which are also available from the Official Microsoft site. Download Windows using safe and direct links to high-speed file servers.
Windows 10 Download – Original Full Version ISO
All the latest Updates for Windows 10 released by Microsoft are available on our site. Download the right Win10 version for your PC by clicking the links below:
---
---
How to Install Windows 10 From ISO File
After downloading Windows 10 ISO file you need to create a bootable USB Flash drive or a bootable DVD to install the operating system into your computer. For this, you need to download Rufus from their official sites.
After downloading one of the above-mentioned tools just follow the steps in the guide: How to create a bootable USB from Windows ISO file.
---
Frequently Asked Questions
Can you download Windows 10 for free?
Nothing is cheaper than free. If you're looking for Windows 10 ISO file for free, you can download Windows 10 for free onto your PC from our site just with one click.
If you already have a genuine Windows 7, 8 or 8.1 product key, you can simply upgrade to Windows 10 for free. Activate your upgraded windows using your original Windows 8.1 product key.
How much does a Windows 10 license cost?
In the official store, you can purchase Windows 10 license/product key to activate your PC.
If you are looking for Home version of Windows 10 it will costs you 120 dollars, While the Pro version of Windows 10 will costs you 200 dollars.
Does Windows 10 upgrade cost?
On July 29, 2015 Microsoft has released Windows 10, For few Microsoft allows its users to upgrade from Windows 8 or 8.1 to Windows 10 for free but now the freebie ends and upgrade will cost you atleast 110 dollars for Windows home and 199 dollares for upgrade to pro version of Windows 10. h
Will upgrading to Windows 10 delete my files?
In most cases, programs and files will be deleted so make sure to back up your files before you start upgrading your Windows. Microsoft is not providing upgrade from Windows XP or Windows 7 to Windows 10 anymore.
In this case, you have to install a fresh copy of Windows so before installing Windows make a backup of your necessary files.
Does updating Windows 10 require Internet?
Yes, updating Windows is always requires an internet connection. If you are updating your Windows 10 the internet connection is a must, but if you have downloaded the updates already and you want to install it you can install updates without an internet connection after the installation you might need an internet connection to configure the Windows updates.
How much data is required to update Windows 10?
Windows 10 upgrades are almost 3 GB in size and after upgrading the windows you may require more data for installing Windows updates, such as to install updates for Windows 10 compatibility and security updates.