LibreOffice is a free and easy-to-use Office suite designed specifically for Windows users to help in creating, editing, and manipulating text documents, spreadsheets, presentations, and databases. Here's you Download LibreOffice for Windows 7 & 10 32/64 bit completely free with one click.
Not every Windows user can buy a complete Microsoft Office suite for their PC. So for those LibreOffice is the best alternative to the MS Office suite.
LibreOffice Free Download for Windows 7, 8 & 10, 32/64-bit w/o product keys for your PC. This file is a fully standalone offline installer setup. This file contains the latest version of LibreOffice 7.1.4, for a safe and secure download.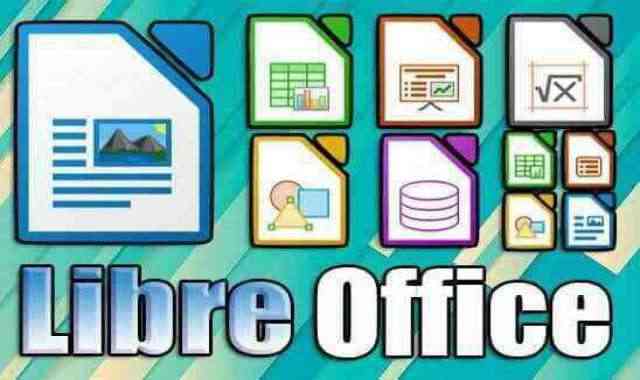 Related Microsoft Office Apps
LibreOffice Download for Windows 7,& Win 10 Overview
LibreOffice is the completely free power-packed Open Source personal productivity office suite for Windows, Macintosh, and Linux users, that gives you six feature-rich Programs/ applications for all your document handling and data processing needs on your PC.
The Writer Program is the word processor inside LibreOffice. This is the best program for Microsoft word alternative, and you can use it for typing or writing content, from a quick letter to producing an entire book designed with tables of contents, bibliographies, embedded illustrations, and diagrams.
Microsoft Office may still reign king in terms of the most used office suites, but LibreOffice is an excellent free alternative that can easily compare to the popular toolkit.
After Oracle purchased OpenOffice, a large part of its development community decided to create a fork of their own. Thus, LibreOffice was born, and the world was gifted with a suite that would continue to offer everyone a free and robust alternative to the main existing office suites.
This is the complete guide to the Free download LibreOffice's latest version for Windows 7, 8, 10 & Windows Vista ultimate.
6 Best LibreOffice Programs for Microsoft Office Alternatives
This wonderful program contains 6 service programs that will completely spare you from installing the Microsoft Office package. These 6 programs provide the user with editing and modifying data, and documents, and creating tables. Making engineering drawings, arithmetic operations, and difficult mathematical equations.
1- Libreoffice Writer program:
LibreOffice's word processor, you can use for everything from printing a small letter to editing a book with content indexes, illustrations, tables, mathematical formulas, and graphs.
Supports auto-complete on typing, auto-formatting, and auto-correction making difficult tasks super easy. These features are easy to disable if you want a Writer powerful enough to take care of desktop publishing tasks like creating multi-column handouts.
2- Libreoffice Calc program:
It tames your numbers and helps you make difficult decisions when studying variables. Calc enables you to analyze and process the data and then present the final result. Its graphs and tools help you achieve transparency for your results. An integrated help system makes entering complex formulas easy.
The ability to import data from external databases such as SQL or Oracle and then sort and filter it to produce statistical analyzes. Use graphs to display your results as 2D or 3D graphics from 13 different categories, and you are sure to find the right fit for your project.
3- Libreoffice Impress program:
It is the fastest and easiest way to create presentations. Stunning animations and special effects help you impress your audience. Create more professional-looking presentations than the standard ones you usually see at work. Capture the attention of colleagues and managers by creating something different.
4- LibreOffice Draw:
It helps you build complex graphs and graphs from scratch. One picture is worth a thousand words, so why not try something simple using an art form with a few words? Or go further by creating interactive 3D displays with special effects. It's as simple and powerful as you want it to be.
5- Libreoffice Base program
It is the database of the desktop program LibreOffice. With Base, you can insert existing databases into other components of LibreOffice.
Or create an interface to use it and also to manage databases as a standalone application. You can also import and link tables and requests to MySQL, PostgreSQL, Microsoft Access, and other database sources, or create your own database.
And create a powerful user interface with sophisticated forms,. Support is readily available and added to a large number of database products, notably the standard versions provided by HSQL, MySQL, and Adabas D, as well as Microsft Access and PostgreSQL.
6- Libreoffice Math program
It is a simple equation editor that allows you to quickly view your mathematical, chemical, electrical, or scientific equations. Even complex calculations can.