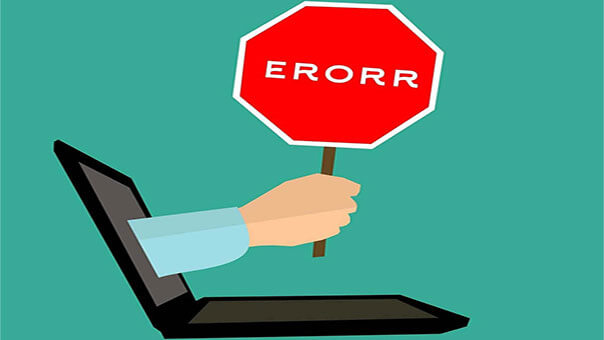 The system service exception blue screen error on Windows 10 is a nightmare for Windows OS users. This stop code error can hinder you while doing important work, plus it can delete all unsaved data. This blue screen stop code error not only occur in Windows 10 but other Windows version like 7, Vista, and XP are also fall victim to this problem.
Luckily in Windows 10 when you see a system service exception error it also gives you relevant information, as to why you are seeing it. If you are also dealing with this Windows stop code error then we have the best troubleshooting tips to fix this error.
You can also apply these fixes if you see these below-mentioned Windows blue screen errors.
SYSTEM_SERVICE_EXCEPTION Windows 10
SYSTEM_SERVICE_EXCEPTION Windows 7
SYSTEM_SERVICE_EXCEPTION 00000000`c0000005
SYSTEM_SERVICE_EXCEPTION 0x0000003b
SYSTEM_SERVICE_EXCEPTION netio.sys Windows 10
SYSTEM_SERVICE_EXCEPTION Blue Screen
SYSTEM_SERVICE_EXCEPTION VirtualBox
What is the system service exception on Windows 10 and why it happens?
If you see system_service_exception error then it is probably due to graphic user interface errors, corrupted system files, outdated or corrupt drivers, and incompatible software that you recently installed in your system.
The virus and malware threats including cldflt service running in your task manager are also the main reasons for this error.
How To Fix System Service Exception on Windows 10
We have the best solution to fix this Windows 10 stop code error. These troubleshooting tips work 100%. Just work your way through the list until you find the best solution. Or you can also use a combination of these tips.
Update Windows 10
Update System Drivers
Run CHKDSK
Run the SFC scan
Install the Official Windows Hotfix
Reset Windows 10
Uninstall Third Party Windows Antivirus Software
Solution 1: Update Windows 10
Windows 10 continuously releases an update patch if your system is not updated then you might see a system service exception error. So you must check if there is any pending update. If yes then download it and restart your PC.
To update Windows 10 follow these tips;
Press Windows key + I to open the Windows Settings.
Click on Update & Security, the new window will appear.
Click on Windows Update for any pending updates.
If there is a Windows update, download it and then Restart your PC. If you don't see any update then you will see "You're up to date" sign.
Solution 2: Update System Drivers
Windows 10 has a built-in driver updater tool, that automatically finds downloads and installs outdated drivers. Sometimes this driver updater ignores installing the compatible driver in your system. As a result, you see blue screen errors including system service exceptions.
To check if the Windows driver updater has all the latest versions installed in it follow these steps.
Open Windows Settings by pressing Windows + I.
Then click on Update & Security.
Now click on Windows Update.
Click on View update history.
Here you will see all the recent driver updates.
To double-check if your PC has all updated drivers, you need to open the device manager. To do that;
Click on the Start menu and type device manager. Now scroll down the list to check if there is any error symbol appearing on listed items. If there is nothing, your driver status is likely not the source of the system service exception error.
If you find that there is a Yellow alert symbol on any listed item. Then you need to update that particular item. Follow these steps;
First, open the listed item using the drop-down arrow.
Then right-click on the driver.
Select Update Driver.
A new window will appear here select Search automatically for updated driver software.
Windows will automatically update the required driver. Now restart your PC
If you don't want to follow these steps then you can download driver updater software. These are third-party programs that update all the outdated drivers automatically. Plus you don't have to be an expert using these tools. You can check out our list of best free driver updater software. The most famous software to update device drivers is DriverPack Solution Online and Snappy Driver Installer.
Solution 3: Run CHKDSK
Now you need to run CHKDSK which is a built-in tool in Windows 10. This tool verifies whole system files and fixes an issue if found. It will also solve your system service exception error. To run this tool follow these steps;
Type command prompt in Start menu search bar.
Right-click on it and select Run as administrator. Or
Press Windows key + X, select Command Prompt (Admin) For Windows 10 select Windows PowerShell (Admin)
Type chkdsk /r and press Enter.
The command will scan your system and will fix any issues along the way.
Solution 4: Run the SFC scan
The next thing you need to run is a system file checker which is a Windows built-in tool. Unlike CHKDSK that scans corrupted drivers this tool scan missing or corrupt system files. It will also fix the BSOD error on Windows OS. To run this tool follow these steps;
Open Command Prompt (admin) in Windows 7. For Windows 10 open Windows PowerShell (admin).
Right-click on it to run as administrator.
Now type DISM /online /cleanup-image /restorehealth and press enter.
Wait until the process is complete
Now type sfc /scannow and press Enter.
By the time you apply this solution system, the service exception problem will go away. If not then apply our next solution.
Solution 5: Install the Official Windows Hotfix
Windows has officially built a hotfix program to counter system service exception errors. However, this Windows hotfix stop code only defines a specific SYSTEM_SERVICE_EXCEPTION issue.
To download Windows Hotfix head to the Microsoft hotfix page and then click on the Hotfix Download Available link (showing in blue color).
After complying with the instructions hotfix is sent to your email account. Open your email account and download hotfix on your system.
Then auto-extract the file, but we suggest giving a proper path such as C:/hotfix. It makes it easier to find the unpacked hotfix file later on. Now open that extracted file, right-click and select Run as Administrator to complete the process.
Solution 6: Reset Windows 10
If the Windows 10 stop code error system service exception is still causing BSOD on your system. Then you can reset Windows 10.
This reset will replace all system files including junk files with a completely fresh set of files. After that, you won't see a stop coder error. To do that follow these steps:
Press Windows + I key to open Settings.
Click on Update and Security.
Now click on Recovery.
Hereunder the heading Reset this PC click on Get Started.
Now choose whether you want to keep your files or Remove everything.
Before you follow these steps, just make sure you have created a backup folder of all important files.
Solution 7: Uninstall Third-Party Antivirus Remover Software or Recently Installed Program
If you are using any third-party antivirus software other than Windows defender. Then it might be the reason, you are dealing with System Service Exception blue screen error.
to fix this error you need to uninstall McAfee Antivirus software, Virtual CloneDrive, BitDefender, Cisco VPN, and Xsplit. If you are running MSI live updates or ASUS GameFirst Service to enhance your gaming experience then you need to uninstall them as well.
You also need to remove all recently installed programs, uninstall programs until the SYSTEM_SERVICE_EXCEPTION issue resolves. Some programs have an unwelcome habit of causing certain system processes to crash.
These are our 7 best-tested solutions to fix SYSTEM_SERVICE_EXCEPTION error. You don't have to apply these methods all at once but any one or a combination of these fixes will solve system service exception error in windows.