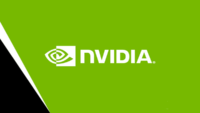 Recently many NVIDIA graphics adapter users are complaining about forums that their NVIDIA control panel is missing on Windows 10 & 7. They can't find the NVidia control panel in the desktop context menu or in the Windows control panel.
No doubt, the NVIDIA graphics card gives the best gameplay experience to its users. So when they tweak their NVIDIA graphics adapter, they often face NVIDIA control panel missing options problem on their PC.
If you can't find or access the NVidia control panel or its features are missing i.e. 3d settings or system tray options are not showing. Then it's a very annoying situation, but here we have explained 100% working troubleshooting steps which you can try easily.
6 Fixes of NVIDIA Control Panel Missing Issue in Windows 10
Try out these 6 best working solutions to fix this issue. You don't need to apply all of them at once. Just try each until you find the best solution that fixes the NVIDIA control panel missing issue.
Un-Hide NVIDIA Control Panel
Update NVIDIA Graphics Drivers
Solution Suggested By NVIDIA Support
Restart NVIDIA Services
How I Fixed NVIDIA Control Panel Missing Problem
Manually Launch NVIDIA Control Panel
Fix 1 – Un-Hide NVIDIA Control Panel
If you have recently upgraded Windows then you should try this fix. Sometimes graphic cards setting is automatically changed after upgrade. Try to access the NVIDIA control panel via Windows Control Panel and forcefully solve NVIDIA missing issue. Follow these steps;
Press the Windows logo + R on your keyboard. Type "control" in the dialog box and press Enter. It will open Windows Control Panel.
In Control Panel, under View by, select Large icons.
Select NVIDIA Control Panel.
In NVIDIA Control Panel, click View or Desktop, and then check Add Desktop Context Menu.
Right-click your desktop and see if your NVIDIA control panel reappears in the desktop context menu.
Fix 2- Update NVIDIA Graphics Drivers
Try this one if the first solution doesn't work. Run device manager which is a built-in Windows utility and update NVIDIA drivers. In most cases, it fixes the missing NVIDIA control panel issue in Windows 10 and 7. You should perform this method in safe mode to get a solid result. For that;
Press Windows + X keys to open the menu. From there click on the Device Manager option.
Once it opens look for the Display adapters option and click on it to expand the list. Here you will find the NVIDIA graphics card driver.
Right-click on the NVIDIA driver and click on the Update driver option. A new dialog box will open.
Click on Search automatically for updated driver software.
Now the system will automatically search for driver updates. Wait for a minute and if it says the update is available, install it. Now restart your PC it will solve NVIDIA features missing issue. If there is no update available then that means Panel options are still missing. Try the next solution which involves reinstalling the driver. It will be the only solution.
Fix 3- NVIDIA Support Suggested Solution
Someone on the Geforce forum suggested this method in which you have to boot into safe mode and delete the NVIDIA folder, then reinstall it. It fixed the Nvidia control panel missing problem for him. You should also try it.
Press Windows Key + I key to open Settings then click on Update & Security. Here find Recovery options then click restart showing under Advanced startup. It will open your windows in safe mode.
Now, you have to delete the NVIDIA folder from the hard disk and uninstall the driver. To do that find where you installed the NVIDIA driver. By default, you can find the NVIDIA control panel location in, This PC> Local Disk C.
Here you will see the NVIDIA folder, right-click on it and Delete it.
Now open Device Manager, press Windows +R, and type "devmgmt.msc" click the OK button.
Expand the "Display Adapters" option. Here find NVIDIA adapters, select all, and right-click on them to uninstall.
Click "OK" when asked. This will remove the adapter from the list and uninstall the driver.
Now, restart your PC and run it in normal mode and download the latest NVIDIA driver from their official website. Run the setup file and follow instructions.
Always choose the Custom installation option and check all the boxes including the "perform a clean install." Restart your computer and check, if it solves NVIDIA Control Panel missing features issue.
Fix 4 – Restart NVIDIA Services
Sometimes NVIDIA control panel missing issues arise when services went corrupt. Restarting them will fix the missing problem. If NVIDIA is not showing in the system tray or desktop context menu then this method will solve the missing issue.
Press Windows + R keys. Type services.msc and press Enter. This will open Service Windows.
Here within the list of services, find a service named NVIDIA.
Either select each NVIDIA service and click on the Restart button if it's running otherwise if it's stopped click on the Start button. These buttons are available on the left side of the window.
Or you can right-click on the NVIDIA service and click on Properties.
Navigate to the Startup type and set Automatic if it's not set already. Click the Stop button in order to stop the service and wait for a minute.
Click on Start after a while and confirm the dialog boxes which may appear.
Now check if the issue with Control Panel gone is resolved
It will solve the NVIDIA control panel missing issue. If not then!
Solution 5- How I Fixed NVIDIA Control Panel Missing Problem
Recently I was also struck with the same fate. I was searching but the NVIDIA control panel missing consistently. That's when I find this NVIDIA control panel missing a fix.
Extract drivers to a temp folder.
Device Manager > Display Adapters > double-click on GPU > Driver Tab > Update Driver
'Browse my computer for driver software' button
Select the bottom button, 'Let me pick from a list of available drivers on my computer'
'Have Disk' button > Browse to your '(Temp folder)\(Extracted driver folder)\Display. Driver' folder
No need to select an.inf file, simply click the 'Open' button.
It should show your graphics card on the following screen, so long as you downloaded the correct drivers.
Wait a few minutes. This is filling all the "gaps" that the driver update missed, including populating the 'C:\Program Files\NVIDIA Corporation\Display.NvContainer' folder!
When finished, you will see the Nvidia Control Panel option in the Desktop Right-click context menu.
Fix 6- Manually Launch NVIDIA Control Panel
Until you can't resolve the Nvidia control panel missing issue you can also manually launch the software. It's a temporary fix for the Nvidia panel issue. You can also create a shortcut icon on the desktop.
Now how to open Nvidia control panel Windows 10;
Open My Computer folder. Go to the C Drive folder or where you installed the Nvidia control panel app. Find Program Files folder.
In the Program Files folder, you will find the NVIDIA Corporation folder.
If you can't find the NVIDIA Corporations folder there, look for the same in the Program Files (x86) folder. Once you are in the NVIDIA Corporation folder, open the Control Panel Client. In this folder look for nvcplui file.
Right-click on the nvcplui file and click on the Run as administrator option.
You can also create a Desktop Shortcut of the NVIDIA Control Panel from the right-click menu of nvcplui.