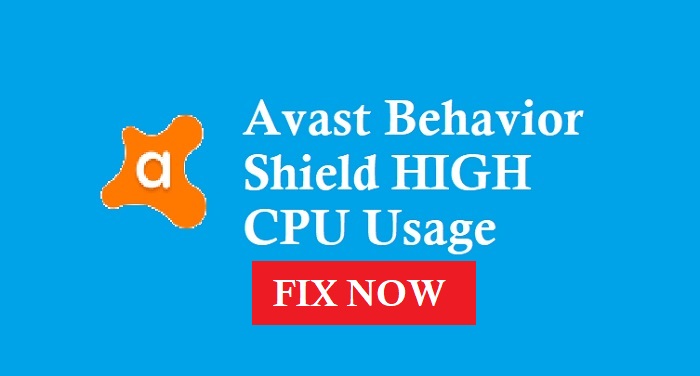 Avast being one of the famous and reputable antivirus software uses multiple tools to make its product even better. Apart from providing software, Avast also provides a secure browser to protect its users from malicious websites and harmful malware.
What is Avast Behavior Shield(aswidsagenta.exe)?
Avast Behavior shield is an extra layer of real-time protection for the users to keep them safe from being infected. The behavior shield is made to monitor every process on your PC that can contain any potentially malicious code. Avast behavior shield blocks such processes. It also detects new threats as well by checking their similarity with the threats that are stored in their databases. The tabs on the left side will help users to manage Avast Behavior Shield's parameters.
There are a couple of settings that users must know and what they are meant for:
Always Ask: Enable this if you want the software to ask each time for your permission before proceeding for any activity.
Automatically move detected threats to Chest: Enabling this option will let Avast to automatically move the virus files in the virus chest.
Automatically move known threats to chest: As suggested by the name, Avast will move Virus threats to Virus Chest. The option is enabled by default as well.
With such high parameters for ensuring security, it's likely that false reports are generated for which Avast also ensures that no more than once such an event occurs. Additionally, users get the liberty to add software that they really trust to exclusions. If you want to exclude a location from all Avast Antivirus scans, go to:
Settings ▸ General ▸ Exclusions to specify the location.
There are 2 major issues that Avast users usually complain of. Either the Behavior shield doesn't turn on, or if it does, the aswidsagenta.exe is a process that eats up an excessive amount of memory(High CPU Usage).
1. Avast Behavior Shield High CPU Usage
Avast Behavior Shield is commonly known to cause High CPU usage issues. To resolve, there are many different ways in which you can get rid of the problem. High CPU usage consumes extra power and causes performance issues. Users should regularly monitor their task manager to check if any service is consuming more than it's required. Following are the 5 ways that can help you fix your High CPU usage.
1. Update Avast to Latest Version
The first and foremost task that you should be checking is whether you are using the latest version of Avast. The newer version has very few issues that make it the easiest way to fix the issue. In Avast's dashboard, you'll find the update tab on the left side of the screen. Click on both of the buttons and check if your problem is resolved.
2. Repair Avast from Control Panel
Repairing is also one of the foremost tasks whenever you encounter a problem. To repair follow these steps-
Login as administrator, if you're not.
Open the control panel (Search in the start menu)
Set the view as the category (See right side)
Click on 'Uninstall a program' under the programs section.
Locate Avast
Click on uninstall/Repair.
Select the Repair option in the to uninstall wizard and click on next.
Now check whether it has fixed your issue or not.
3. Avast Screen Saver
Check if Avast Screen Saver scanning is active and immediately disable it. Follow these steps to immediately disable it.
Right-click on any file.
In the opened menu, click on the option to scan it with Avast antivirus.
Find the Avast screen saver scan and click on the stop button.
4. Command Prompt Tweak
As Avast Behavior Shield works mostly in the background, we can't know how much time the process will run. Disabling the background processing of the software through Command Prompt Tweak is one of the successful and tested methods to solve the High CPU usage.
Click 'Win+R'. Type cmd and run as administrator.
Type the following command:
C:\ ProgramData\AvastSoftware\Avast
Open avast5.ini.file. Insert the following command in line:
[GrimeFighter] : ScanFrequency=999
Save the file and Reboot to check if the issue has gone.
5. Remove Avast Cleanup Tool
The easiest and the last option you can resort to is to simply uninstall the program. Removing it will surely remove an extra layer of security from your system but the security shouldn't come at the cost of High CPU consumption. To uninstall, follow these steps:
Click on the Avast icon in the system tray.
Go to settings and to Components.
Click Uninstall Component
After confirming, reboot your system to save the changes.
2. Avast Behavior Shield Turns off
Click Here to Fix Avast Behavior Shield Turns off issue
To deal with any security issues, an inclination towards antiviruses and other protection tools has increased. Unknowingly, we allow the software to get into our systems that scan through each and every file monitoring our data. Although they catch malware and potentially harmful stuff. Users can avoid such hassles by simply adopting better habits. Users compromise the performance of their device over protection. Avoiding visiting bad(harmful) websites is one example of good surfing habits that don't put you at risk.