If you are searching for Where to Download Microsoft office legally free, then you are at the right place. You can download the Microsoft office full version ISO file from our fast downloading server with just one click.
Microsoft office is the most popular and demanding file supporting suite in the world. You can't even think about any other file supporting software while working at your office or doing your personal work at home. You will be unable to open, edit, or create Office documents and files without installing Microsoft Office on your PC.
Finding the latest version of Microsoft Office on the internet is not easy. Every time you search for office download but ends with nothing after wasting your time and data. Here's on Windowslay.com we will let you know about how to download Microsoft office legally.
How to Download Microsoft Office for Free in 2021?
Microsoft Office includes Ms-Word, Excel, PowerPoint, Outlook, Access, OneNote, and Publisher. Nowadays to use any of the Ms office product you have to pay for it. But still, you can use MS office for free in 2021.
Before going to download MS Office lets have a look on some best ways to use Microsoft office legally for free.
1- Get MS Office from Office.com
You can download Microsoft office free from office.com with some limitation. In a free Ms office from Office.com, you will not get the full-powered versions of office before paying for the full vesion of this software.
In a free office.com you will get all the formating and editing commands with some additional features, if you need Ms office basics, this is a best option available for free.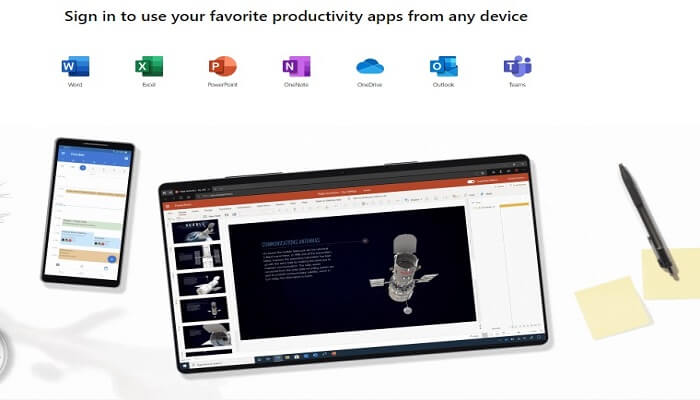 2- Download Microsoft Office apps
Microsoft office has released a combined app for Word, Excel, and PowerPoint in 2020. You can download Microsoft's Office mobile app for iPhone and Android devices available for free on the app store.
MS Office App is free mobile app with full features and there is no premium version available for this app. According to Microsoft…
"The app is free to use, even without signing in. However, signing in with a Microsoft Account or connecting to a third-party storage service will enable you to access and store documents in the cloud. An Office 365 or Microsoft 365 subscription will also unlock various premium features, consistent with those in the current Word, Excel, and PowerPoint apps."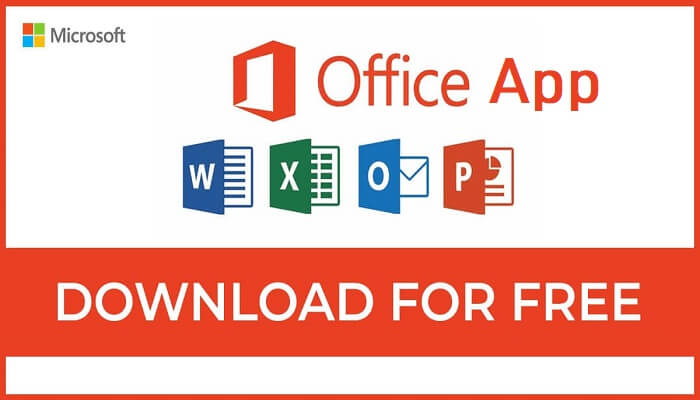 3- Download Microsoft Office Free Trial
You can use 30 days free trials of Microsoft office if you need a quick office installation and experience Microsoft 365 for free. For this just sign up with Microsoft 365 for a free trial.
This trial version allows you to download Microsoft 365 to use across Windows, Macs, and other mobile devices for up to six users. You will also get one drive storage up to 1TB for each user. The free trial includes the latest versions of Word, Excel, PowerPoint, Outlook, and other apps for free.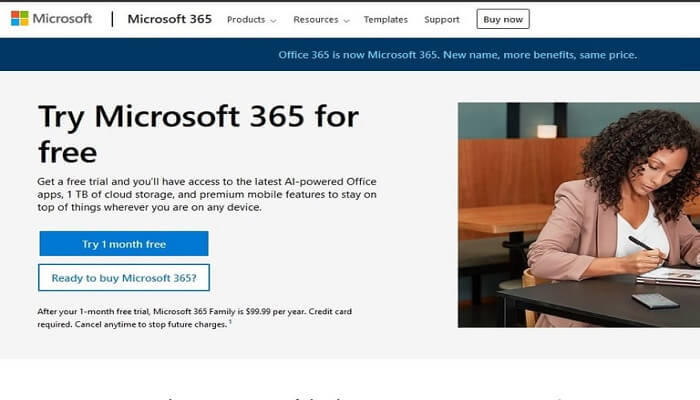 4- Use Microsoft Office 365 online for free
Instead of download and install MS office on your system, you can use all Microsoft office tools online using your own web browser, for this, you just have to visit Microsoft 365 and sign in using your Microsoft or outlook account.
You will get all the Microsoft office tool with One Drive Cloud storage up to 1TB.

5- Download the Microsoft Office Legally
If all the above four methods are not satisfying your need, the final option is to download Microsoft office all in one ISO file and install it on your computer to enjoy the full features of Microsoft Office for free without any limitations.
If you need an Office file and you are not finding it anywhere, On this site, you can find and download all versions of Microsoft Office with just a simple click for a fast and clean installation. Choose your favorite Microsoft office version from the links below for your PC.
Microsoft office Versions