If you have not Turn On One Drive Backup In Windows 10 you can still create full backup of your PC using the System Image Tool, Including Windows operating system, settings, applications and your personal files.
The main disadvantage of system image tool is that you can restore full system and there is no option for individual files backup.
Windows 10 is now providing built in option to create files backup on One Drive by auto sync, just you need to login to the One Drive with in Windows 10 and allows One Drive to sync your files.
Steps To Turn On One Drive Backup In Windows 10
To turn on one drive backup in windows 10 simple follow the bellow steps.
Open up OneDrive settings from the desktop system tray icon option.

Click the open and Press Get started, click Next & then click Allow button in One Drive window.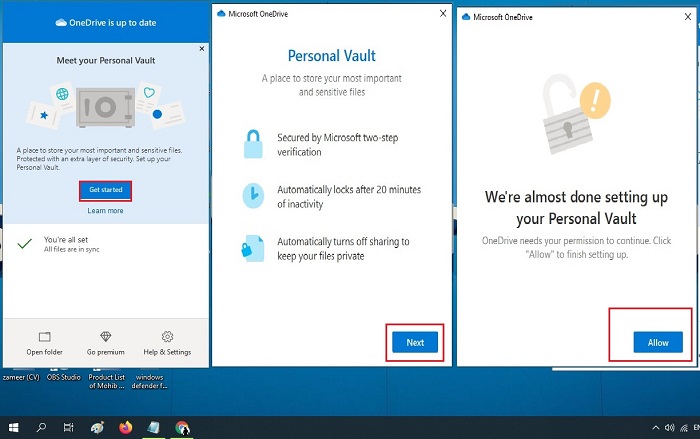 One drive will ask you to login with your Hotmail or Outlook user and password. Login and press Enter.
After login selects the folders and files for which you like to have a backup.
Select where you want to have your backup and click OK.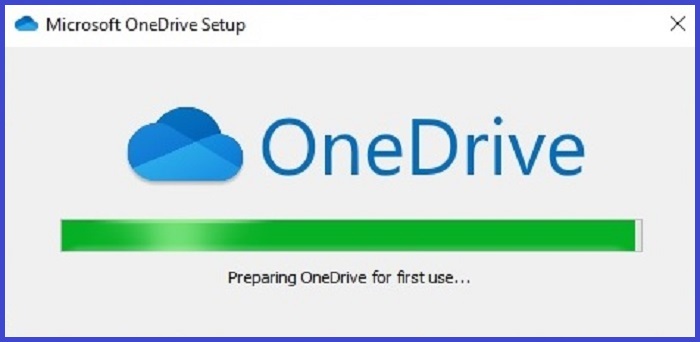 Once you have complete all steps One drive will automatically start sync data (Files, Documents, Pictures, and User folders) from your computer to One Drive. The system will sync from time to time automatically in the future to save your data on the cloud.
The free version of One Drive will allow you to store up to 5GB of your data. However, you can upgrade to 1TB storage from Microsoft office 365 subscription.