To run your PC smoothly you should regularly remove junk files from the system. It's not only your wardrobe or living room that faces the shortage of space. Even if your computer has a large storage capacity and if you don't delete junk files in Windows 10/7/8 then eventually you will lose disk space.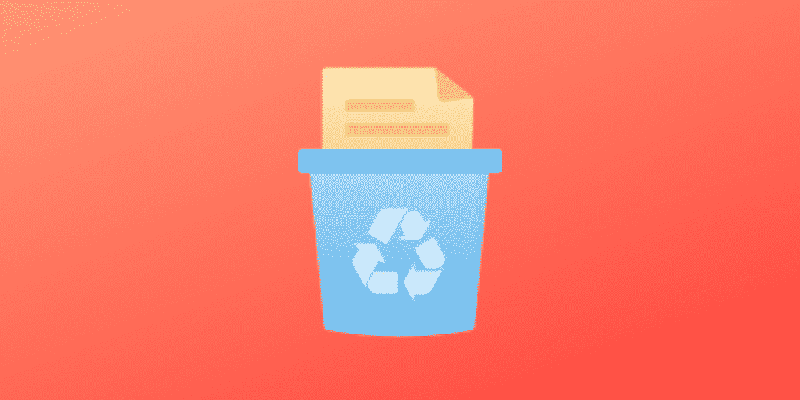 Each time Windows updates whether it's 7, 8, or 10, it leaves behind a big chunk of temporary system junk files. These junk files fill up cache memory and over time your system performance gets slower.
To clean junk files from a Windows PC is not that easy because you cannot simply click delete to remove system junk files. In this post, we have explained simple methods to remove junk files from Windows 10 and Windows 7. If you are also looking for the best free windows 10 junk file cleaner software then read on.
But first……!
What are System Junk Files and Should I Remove It?
Each time when any software is installed or a text document is opened. The system creates temporary files called junk files in order to run the process smoothly. These files also act as backup files. The same things happen when you browse the internet. The Chrome or Firefox browser download temporary files and after that whenever you visit the same websites the pages load faster.
The problem starts when these log files are pilled up and you want to clean junk files Windows 7/10. But the PC can't delete junk files automatically, that's why you need junk file cleaner software.
How to Remove Junk Files from Windows 10
Use these simple methods to clean system junk and make your PC run faster and smoother.
Use Disk Cleanup Tool
Using Command Prompt
Remove Using RUN Command
Use Disk Cleanup Tool
The simple answer to how to clean junk files is the Disk cleanup tool. It's a Windows built-in tool to delete junk files and every PC storage device has access to this disk cleanup tool. To open this cleanup tool click on the Start button and go to the heading named "Windows Administrative Tool". If you cannot find this tool this way. Then;
To run this tool click on the Start button and type Disk Cleanup Tool. You can also open this junk file cleaner tool by right-clicking a storage device in the File Explorer > Properties > Disk Cleanup button on the right of the pie chart.
When you run this tool it takes a moment to analyze and calculate temporary files, thumbnails cache, system junk files. Then it organizes whole data so that you can easily clean junk files from Windows.
Once analysis is complete, the disk cleanup tool shows a new window containing a list of things that are safe to remove. You will also see that some boxes are pre-checked, such as the Download Program Files, Temporary Internet Files.
Downloaded Program Files
Temporary Internet Files
Recycle Bin
Temporary Files
Thumbnails
Now click "Okay" to remove junk files, it will ask you are you sure you want to permanently delete these files? Click the "Delete File" button. That's how you get rid of junk files on Windows 10 using the built-in free cleanup tool.
Using Command Prompt
You can delete junk files using Windows 10 CMD utility. To clean up your computer and get more space you can also use the command prompt. This way you can clear temp files from Windows 10. Follow these steps:
Run command prompt as administrator and type this command and press enter.
del /q/f/s %TEMP%\*
Get Rid Of Junk Files Using Run
To delete junk files from Windows 10 using run follow these steps:
Press the Windows Button + R to open the "Run" dialog box.
Enter text: %temp%
Click "OK." This will open your temp folder.
Press Ctrl + A to select all items.
Press "Delete" on your keyboard and click "Yes" to confirm.
It will delete all temporary files on computer.
Note: Some files may not be able to be deleted. If you are prompted about files that are missing or in use, click the check box next to "Do this for all current items" and click "Skip."
Best Software To Remove Junk Files from Windows 7 and 10
As already said that you don't need to download junk files cleaners on Windows 10 because they have built-in tools for that purpose. However, if you don't like cleaning junk files using a disk cleanup tool or Run then only you can download these third-party tools.
There are many 1 tap booster apps that instantly delete junk files and restore disk space on PC such as CCleaner which is third-party software. This PC cleaner can find junk files in less than a minute. This app analyzes the system in a few seconds. It can clean browse cache, clean memory, registry, etc.
Piriform CCleaner is the best PC junk files cleaner & a great tool used to speed up PC performance. This Pro PC cleaner helps to protect Privacy and allows secure browsing. There are other tools to clean up your computer i.e.
Glary Disk Cleaner
Black Bird Cleaner
Gilisoft Disk Cleaner
Avast system junk cleaner.
These are all free junk files remover apps that don't require deep knowledge.
That is how you can remove junk files from Windows 7/10. If you have any other means to delete junk files on Windows OS then share them with us in our comment box. We will add that in our post.