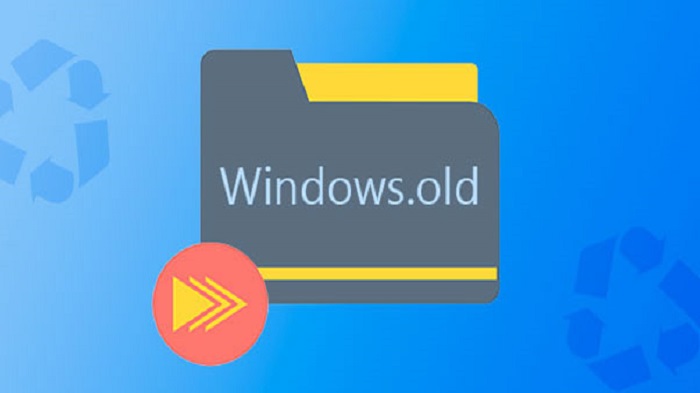 If you have recently upgraded your Windows 7 to Windows 10, then you may see Windows.old folder in win 10. Which might compel you to think that is it safe to delete windows.old besides what this .old folder doing in my Win 10 covering enormous space.
This Windows old folder takes huge space on the hard disk. That's the reason many users attempt to delete Windows.old manually, but all in vain as it again pops up upon restart.
If you are short in disk memory and want to delete Windows.old folder from Windows 10 then read this post. We will explain the two easiest methods to remove Windows old files. You can also apply the same instruction with little modifications on Windows 7 and Windows 8.
What is Windows.old folder and Is It Safe to Remove It?
There is only one reason you are seeing this folder. That is because you did an upgrade from Windows 7 or Windows 8 to Windows 10.
In case you forget to format the hard disk before upgrading Windows OS. The install wizard automatically saves a copy of Window's old version inside "Windows.old" folder.
Yes, it is completely safe to delete this folder. The primary objective of this folder is to give you an option to restore a backup of an earlier Windows version, in case your PC deals with any problem after upgrading.
If you are not dealing with any problem after upgrading Windows 10 then you don't need to keep this folder that only takes large disk space.
Can I Delete Windows.old in Windows 10
You can delete permanently this folder safely without causing any problem in your OS. You can adopt two methods explained below to delete Windows.old Folder. The first one is to use
Disk Cleanup Utility
Command prompt
Honestly, the second method is too cumbersome so i would recommend disk cleanup Utility.
Delete Windows.old Folder Using Disk Cleanup Utility
Click in Windows' search field, type Cleanup, then click Disk Cleanup.
Click the "Clean up system files" button.
Wait a bit while Windows scans files, then scroll down the list till you see "Previous
Windows installation(s)."
Check the box next to the entry, then make sure there are no other boxes checked (unless you do want to delete those items). Click OK to start the cleanup.
How to Delete Windows.old Without Disk Cleanup
If you can't delete this folder with disk cleanup utility then try to delete Windows.old folder using command prompt (cmd).
Open command prompt as administrator
Type this command TAKEOWN /f Windows.old /a /r to take the ownership of Windows.old folder. Hit enter.
The Prompt will looks like C:\Windows\System32>. So, type this and hit enter CD\. Now the prompt should look like C:\>
Now type and hit enter DIR Windows.old
Enter this command Attrib -r -a -s -h C:\Windows.old /S /D (there is a space between r and a and s and h).
Type command RD /s Windows.old (again there's space between RD and /s).
Prompt will ask you to choose Y/N, type Y.
Now again type DIR Windows.old, if you see File not found.
You are done, now close the Command Window.
So far these are the best methods to delete Windows.old folder from Windows 10.